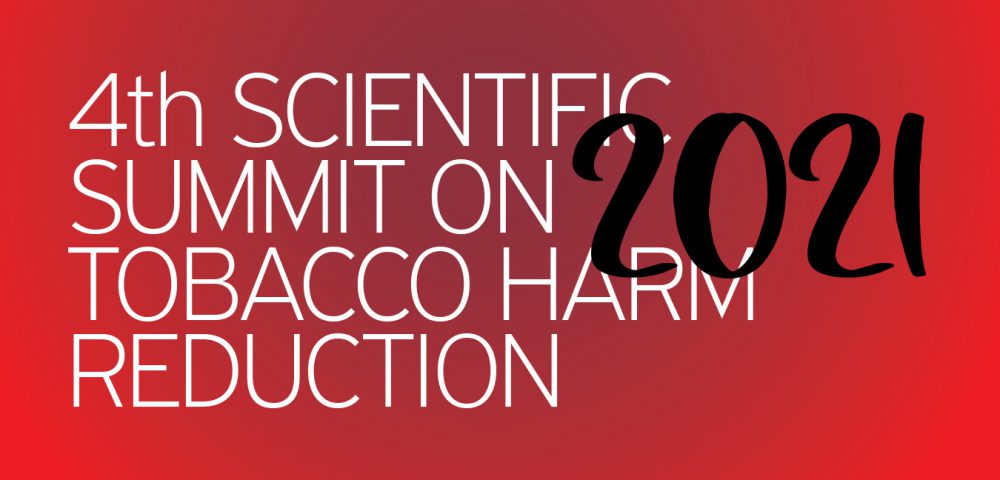 Scientific summit on tobacco harm reduction
The 4th Scientific Summit on Tobacco Harm Reduction also becomes virtual and is organized for the first time by SCOHRE! The 3rd Summit featured 50 renowned speakers from 26 countries and about 300 attendees from 38 countries worldwide. We anticipate that the 5th Scientific Summit on Tobacco Harm Reduction, in better post-Covid-19 times, will be organized with physical presence to meet and discuss face to face. We hope to expand the reach of the summit and to attract more researchers, clinicians, and scientists from diverse fields, from around the world, to contribute to in a 360° approach.
The key message of previous Summits that is that in the last 30 years the prevalence of smoking has decreased steadily around the globe. However, as populations have grown, the total number of smokers has increased and for 'hardcore' smokers who cannot quit despite the risk, there is no dilemma, doctors have to help them at least to reduce the harm. There is increasing interest on Tobacco Harm Reduction as a tool to reduce the detrimental consequences of cigarette smoking to the human population of the planet. However, more data is needed for politicians and public health regulators to make informed decisions. Join the 4th Scientific Summit on Tobacco Harm Reduction Register now!