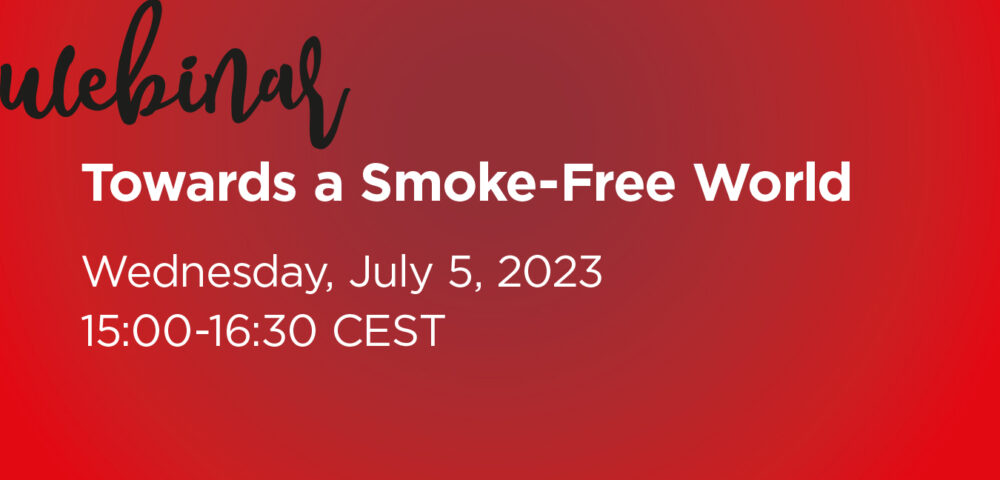 SAVE THE DATE || Webinar "Towards a Smoke-Free World"
Webinar "Towards a Smoke-Free World"
Wednesday, July 5th, 2023, 15:00-16:30 CEST
Organised by SCOHRE, the International Association on Smoking Control & Harm Reduction
The scope of the webinar is to present and discuss different approaches towards a Smoke Free environment. The goal of mitigation of smoking conventional cigarettes and the potential reduced harm of novel tobacco products through 3 different tools: public health, taxation and EU policy making.
Panelists would present potential of reduced risk products for the Public Health, fiscal tools to tackle the spread of Smoking and new policy making approaches in the EU.
AGENDA
15:00 CEST: Start of the webinar
Moderator: Ioannis Faropoulos
Are European policies in line with the goal set for a Smoke-Free Europe? – Karl Erik Lund
Holistic approach in public health. How can we complement our public health strategies to reach a Smoke-Free World? – Theoklis Zaoutis
How fiscal tools can contribute to tackling the spread of smoking towards a Smoke-Free World? – Andrzej Fal
Better informed citizens and more data needed to drive behavioural change – Daphne Kaitelidou
Panel discussion
16:30 CEST: End of the webinar
Webinar moderator
Faropoulos Ioannis, Chief Executive Officer Center for Clinical Epidemiology and Outcomes Research (CLEO)
Webinar panelists
Fal Andrzej, President, Polish Society of Public Health; Head, Department of Allergy, Lung Diseases & Internal Medicine, Central Clinical Hospital, Ministry of Interior; Director, Institute of Medical Science, UKSW, Poland
Kaitelidou Daphne, Professor/Department of Nursing, National & Kapodistrian University of Athens, President of the National Agency for Quality Assurance in Health (ODIPY)
Lund Karl Erik, SCOHRE Vice-President, Ph.D., Senior Researcher, Norwegian Institute of Public Health, Norway
Zaoutis Theoklis, President of the National Public Health Organization of Greece
For more information and free registration, visit the platform (in order to participate in the webinar, you need to register).