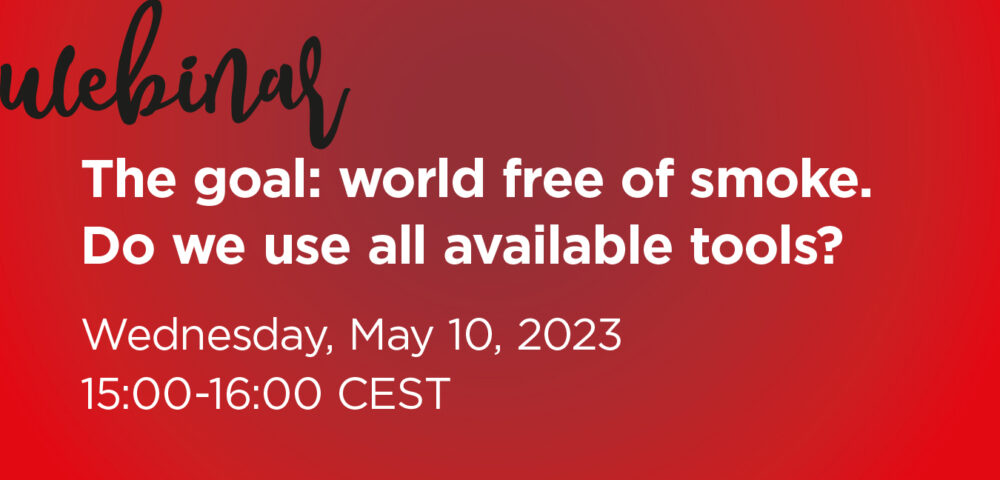 SAVE THE DATE || Webinar "The goal: world free of smoke. Do we use all available tools?"
Webinar "The goal: world free of smoke. Do we use all available tools?"
Wednesday, May 10th, 2023, 15:00-16:00 CEST
Organised by SCOHRE, the International Association on Smoking Control & Harm Reduction, in collaboration with the Polish Society of Public Health
The webinar will focus on three most important issues addressing the use of harm reduction as a possible tool in reducing morbidity: 1. NCDs major risk factors, 2. chronic disease economics and taxes as a fiscal tool in public health, 3. leading countries Sweden, New Zealand – how did they get there?
The webinar will be moderated by Andrzej Fal, President Polish Society of Public Health; Head, Department of Allergy, Lung Diseases and Internal Medicine, Central Clinical Hospital, Ministry of Interior; Director, Institute of Medical Science, UKSW, Warsaw, Poland
For more information and free registration, visit the platform (in order to participate in the webinar, you need to register).