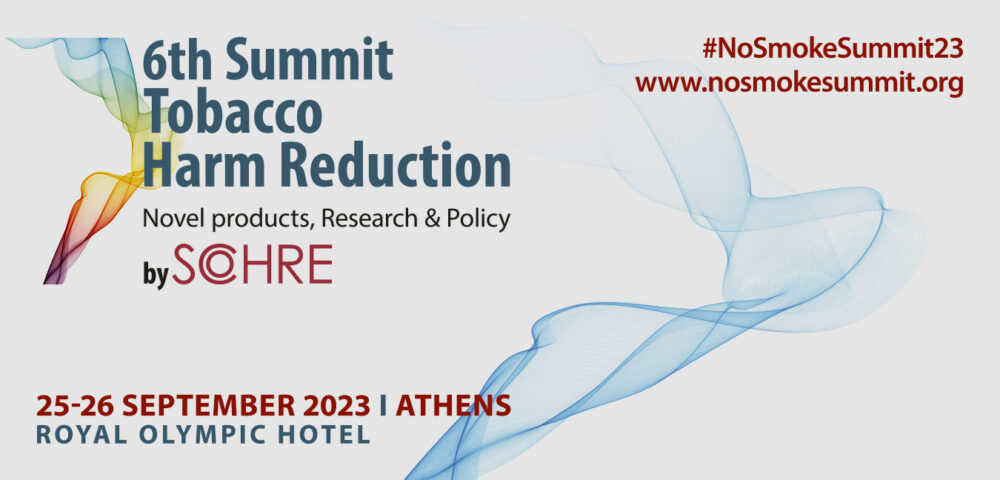 6th Summit on Tobacco Harm Reduction 2023 – JOIN US!
Event Date: 25-26 September 2023
Location: Royal Olympic Hotel, Athens, Greece
6th Summit on Tobacco Harm Reduction 2023
The 6th Scientific Summit on Tobacco Harm Reduction: Novel products, Research & Policy will be held on the 25th & 26th September 2023 in Athens. Mark the new venue in the city center, the Royal Olympic Hotel.
A call for Abstracts has been launched, inviting researchers to present on:
Toxicology and aerosol chemistry – Chemical composition of the aerosol, droplet size and distribution, temperature and toxicants, indoor air quality | Biomarkers' evaluation in animal or human studies | Preclinical evaluation | Epidemiology & Social Issues (Perception risk, Attractiveness etc.) | Clinical Assessment and Harm Reduction | Regulatory issues | Bioethics | Innovation & Novel Products | Smoking cessation | Educational issues in adolescence.